Looking for a great way to transport all of your rods without tearing them up? Your search is over, check out Cal Coast Fishing's new Rod Mule.
Description
The Rod Mule reduces rod transport to a single maneuver, protecting rod tips, and securing rods for travel in a no-slip sling. What's more it holds rods compactly in any vehicle without the annoyance and risk of banging or tangling. Stop struggling with armfuls of rods and reels, buy the Rod Mule today!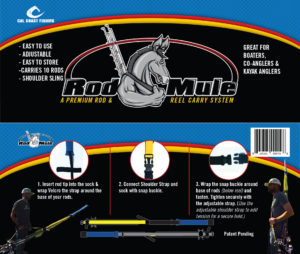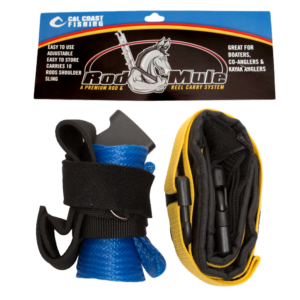 Take a look at TackleJunky81's Youtube video.