Cal Coast Fishing has done it again with their Clip-N-Cull system. No more wire clips, no more injured fish with their mouths ripped up.
Six to a package with mesh carry bag.
 Puncture free
Stays on fish all day
One handed use
Rachet locking
Rust free
Crush proof floats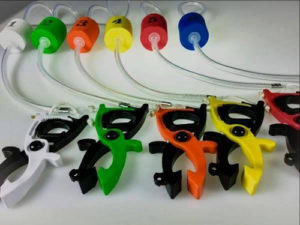 Check them out at http://www.calcoastfishing.com  Be sure to use discount code tearemup15 for 15% off your entire order.