The last couple of weeks have been devastating for homeowners and businesses alike. Thoughts and prayers to all of those who have been affected.
After all the flooding in southwest Missouri and northwest Arkansas, it's nice to see the creeks and rivers are getting back to normal. A friend called me this evening to let me know they were Tearing Em Up on the Elk River in southwest Missouri today. The Smallies and Kentuckys were on fire!
If you get out on the water, WEAR your PFD! The water may be receding but there is a lot of submerged debris to contend with. Stay safe everyone!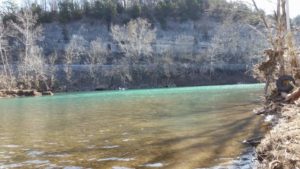 Tight lines, Tear Em Up!